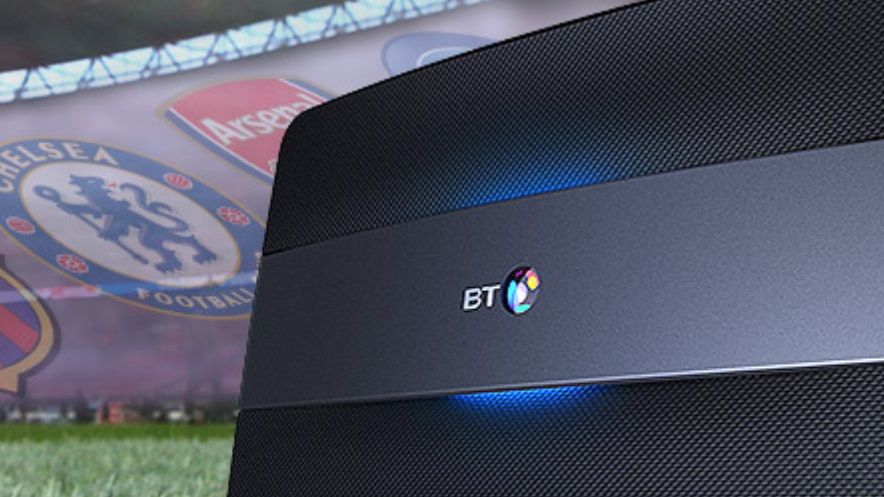 It was surely only a matter of time. Watching the likes of NOW Broadband and TalkTalk shepherding business their way with ridiculously cheap fibre broadband deals, BT has finally responded.
And it's a three-pronged attack. For starters, BT has reduced the monthly price of its best value fibre broadband plan by £2 – so BT Superfast Fibre now only costs £29.99. A decent way to start. In addition, it has raised the value of its so-called 'reward card' perk. It's now £100 to spend anywhere online or in store that Mastercard is accepted (up from £80).
But where it really gets interesting is the fact it's also adding 18 months of free BT Sport – ideal considering the Premier League season is only a week away. That means you can watch all the BT Sport action either online, via the BT Sport App or on your Sky box.
Like what you're reading? Then head straight to the BT website to snap up this deal
The offer also includes unlimited weekend UK calls and free activation – the only thing that you'll have to pay at the start is for delivery of the powerful BT Smart Hub router.
According to BT's website, this offer will only be available for a fortnight, so don't dilly dally.
BT's reduced price fibre broadband deal
Best fibre broadband deals
As we said at the outset, it's a good time to be shopping for fibre broadband deals at the moment. Check out our comparison chart below for today's cheapest prices, where NOW Broadband's £20 per month and TalkTalk's £22.50 per month lead the way – but they can't offer that reward card or free BT Sport offer.
And if you want still more internet alternatives, then head on over to our main broadband deals comparison page.