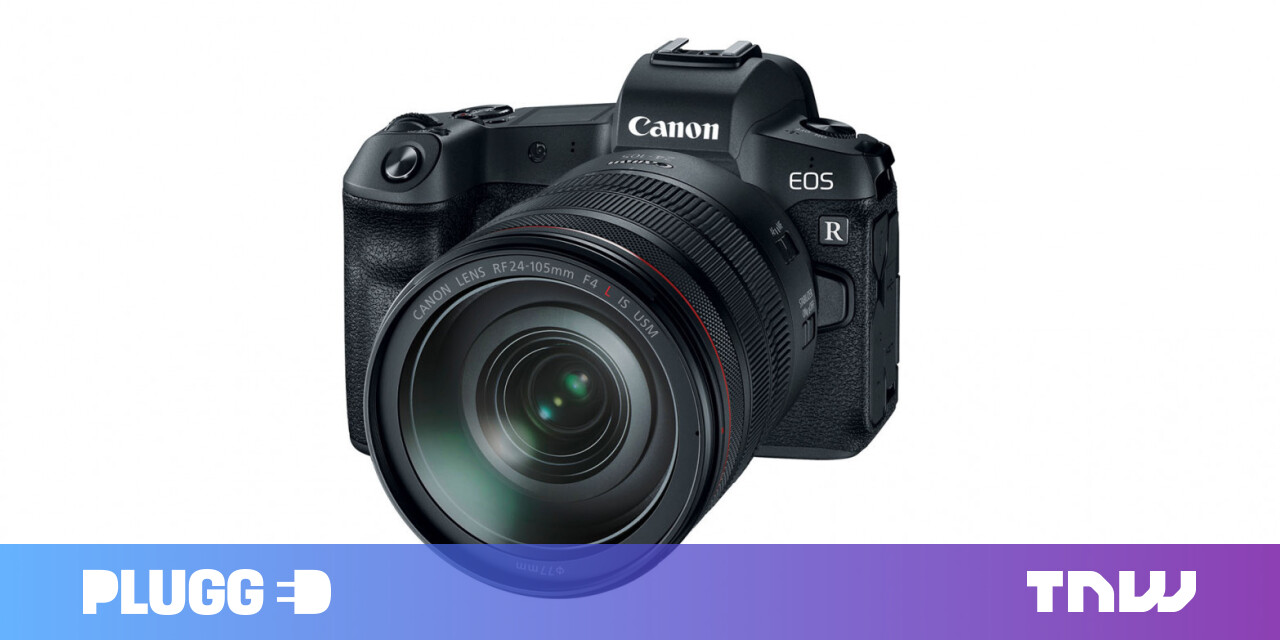 Hot on the heels of Nikon's first full-frame mirrorless cameras, Canon is announcing its own: the EOS R. After releasing half-baked mirrorless products through its EOS M line – likely in an attempt to avoid cannibalizing its DSLR sales – the company appears to be embracing the format in its entirety.
The EOS R is a fairly mainstream full-frame camera at a $2299 (body-only) price. It has a 30.3 megapixel sensor flanked by the new RF mount.  Native ISO ranges from 100-40,000, expandable from 50-102,4000. There are 5,655 AF points with 100 percent horizontal coverage, and it can shoot up to 8 images per second (5 images with continuous autofocus).
It looks a lot like a slimmed down SLR, and comes with a 3.2-inch articulating touchscreen. Bluetooth and Wi-Fi are built in, while you have an HDMI, USB-C, remote, headphone, and microphone ports for connectivity. Yet strangely, video is limited to 4k/30fps with a 1.7x crop. Unfortunately, it doesn't seem like a great choice for film makers right now.
While the camera itself fairly standard as far as mirrorless goes – it's just the first in a new system, after all – Canon seems to really be paying attention to its new lenses. By December, the following four lenses will be available:
A 28-70mm F2 ($2,999)an aperture which is pretty much unheard of for this type of zoom.
A 50mm F1.2 ($2,299) for silky smooth bokeh
A versatile 24-105mm F4 ($1099)
35mm F1.8 ($499) that doubles as a macro lens
A four lens launch may not sound like much – and they're all very expensive – but it's the unique qualities of the lenses that stand out. Canon is doing with mirrorless what it couldn't achieve with a DSLR's constraints, and that's kind of the point. And as expected, you still have access to all of Canon's EF lenses as well – which the company says will perform as well on the new mount as on older cameras.
Only time will tell how good Canon's new system ends up being – but so far, so good. The EOS R will be available for $2,299 in October, or $3399 with the 24-105mm lens.
Published September 5, 2018 — 20:02 UTC