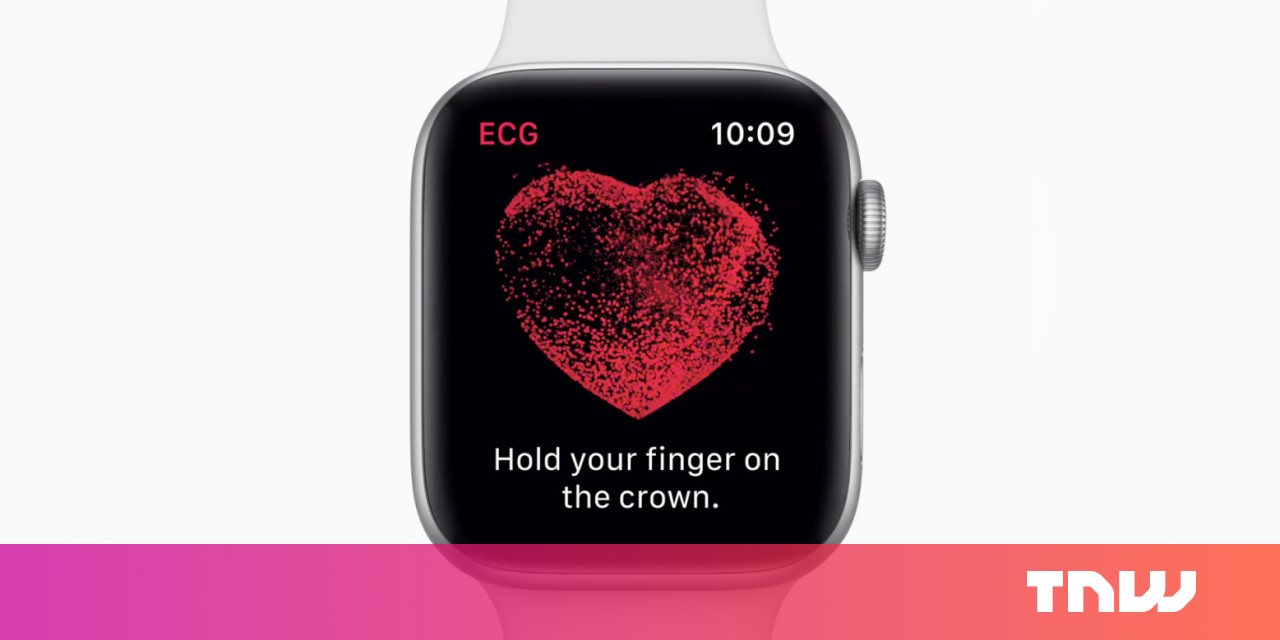 One of the biggest upgrades to the Apple Watch Series 4 from its predecessor is its ability to record an electrocardiogram and detect issues with how the user's heart is functioning. The company's FDA-approved feature is now live for users in the US.
The device can detect irregularities in your heartbeat, which can point to critical conditions like atrial fibrillation that may result in a stroke. If your Watch classifies your rhythm as a high heart rate or atrial fibrillation, you'll want to talk to your doctor.
However, it's worth noting that the Watch only records a basic single-lead ECG, and so can't detect a stroke, heart attack or other heart conditions like the 12-lead ECGs taken at a doctor's office.
If you're using a Watch Series 4 in the US, here's how you can take an ECG:
Ensure your device is updated to watchOS 5.1.2, and paired with an iPhone 5s or later with iOS 12.1.1 on board.
Set up the ECG app by opening Apple Health on your device and following the on-screen instructions. A prompt should show up automatically, but if you don't see it, head to Health Data > Heart > Electrocardiogram (ECG).
Wear your Watch 4 with a snug fit on the wrist you've specified in the Apple Watch app (you can find or change this in the Apple Watch app; tap the My Watch tab, then head to General > Watch Orientation).
Launch the ECG app on your Watch.
Rest your arms comfortably on a table, or in your lap.
Hold your finger on the Digital Crown, without pressing down, for 30 seconds. You'll then see your results and any symptoms that the device detects.
Tap Save to record your symptoms.

Once you've recorded your ECG, you can review it on your iPhone, and also export a PDF to share with your doctor

To review your ECG, open the Health app on your iPhone, an head to the Health Data tab. Then, tap Heart > Electrocardiogram (ECG), and tap the ECG. You'll find an option to export a PDF of it, which you can share with your doctor.