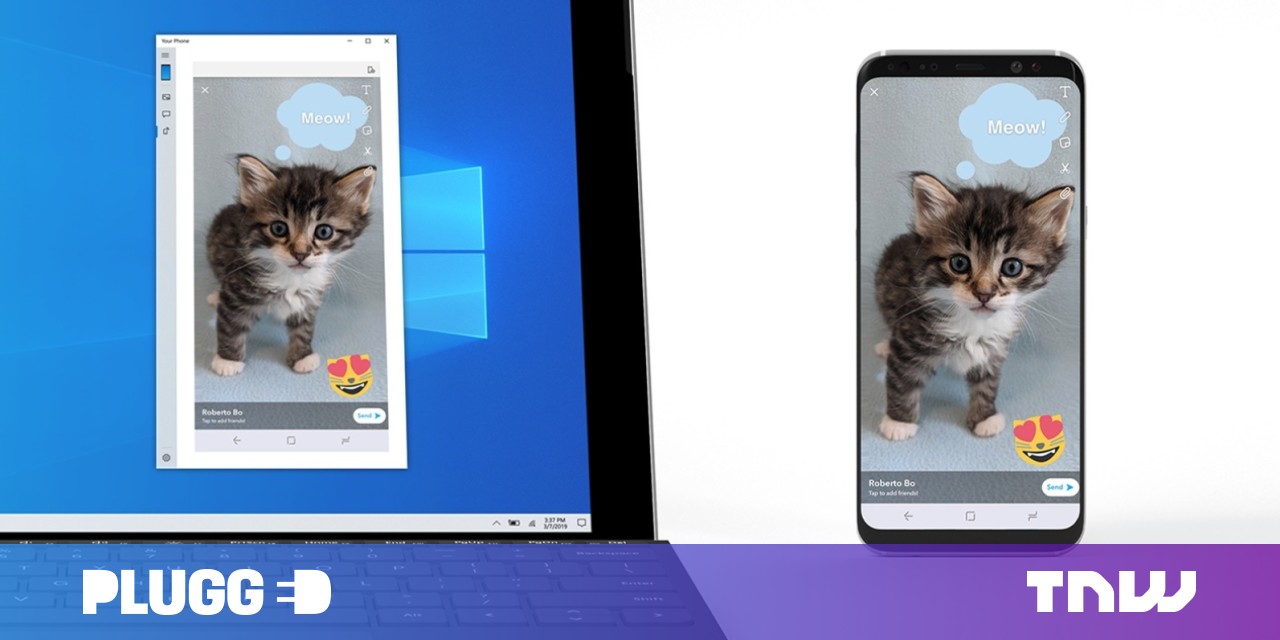 Ever since Microsoft gave up on Windows Phone, the company has been focusing instead on tightening integration with the big two mobile platforms, Android in particular. Last May, it introduced the ability to beam texts and photos to your PC with an app called Your Phone. Starting today, the company is testing the ability to allow you to mirror your phone's screen to your PC, giving you full access to your mobile apps.
The feature is being made available in the latest Windows 10 Insider builds, and it may take a few days before it shows up in the Your Phone app. That said, your devices may not be compatible yet; Microsoft notes that the feature only works on "Select Android phones" running Android 7.0 or higher, which right now only includes Samsung's S8, S8+, S9, and S9+.
Furthermore, your test PC must feature a Bluetooth radio that supports low energy peripheral roles. The Surface Go is the only one of Microsoft's PC that is compatible with the feature at the moment. For other's PC's you'll have to check your Bluetooth hardware.
Of course, Microsoft says it plans to bring the feature to more phones and PCs in due time. These features won't widely roll out until the next major version of Windows 10, so the company has some time yet.
Microsoft isn't the first to implement some form of screen mirroring on your PC; Dell has Mobile Connect, for instance, and there are a variety of apps in the Play Store that purport to do the same. But implementing it directly into Windows 10 will bring the potential for tighter phone and PC integration to millions of users. Screen mirroring also gives Android and PC users a leg up over Apple's traditionally superior integration between Mac and iPhone. It can't arrive soon enough.
For more gear, gadget, and hardware news and reviews, follow Plugged on Twitter and Flipboard.
Published March 13, 2019 — 07:09 UTC