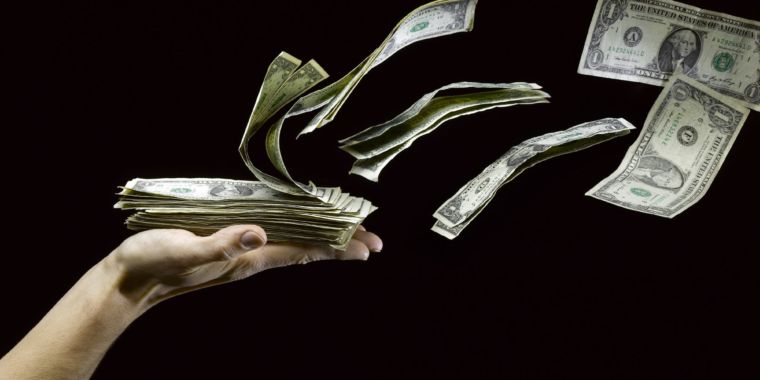 The Federal Communications Commission today finalized an order that will prevent city and town governments from charging wireless carriers about $2 billion dollars' worth of fees related to deployment of wireless equipment such as small cells.
The decision has angered both large and small municipalities, as we reported last week.
The FCC's Republican majority says that limiting local fees will cause carriers to build 5G networks in rural and sparsely populated areas where it would otherwise be financially unfeasible. But the order doesn't require carriers to deploy any more broadband than they otherwise would have, and carriers already promised nationwide 5G networks before the FCC made its proposal.
"Comb through the text of this decision—you will not find a single commitment made to providing more service in remote communities," FCC Commissioner Jessica Rosenworcel, the FCC's only Democrat, said before today's vote. "Look for any statements made to Wall Street—not one wireless carrier has said that this action will result in a change in its capital expenditures in rural areas."
The $2 billion savings is less than 1 percent of the estimated $275 billion that carriers will have to spend to deploy 5G small cells throughout the US. That level of savings won't spur extra deployment "because the hard economics of rural deployment do not change with this decision," Rosenworcel said.
The FCC order suggests up-front application fees of $100 for each small cell and annual fees of up to $270 per small cell, saying that these should cover local governments' costs for processing applications and managing deployments on public property. Cities and towns that charge more than that would likely face litigation from carriers and would have to prove that the fees are a reasonable approximation of all costs and are "non-discriminatory."
The FCC order also limits the kinds of aesthetic requirements cities and towns can impose on carrier deployments. The FCC is telling municipalities "which fees are permissible and which are not, about what aesthetic choices are viable and which are not, with complete disregard for the fact that these infrastructure decisions do not work the same in New York, New York, and New York, Iowa," Rosenworcel said.
Pai slams cities for "extracting" fees
FCC Chairman Ajit Pai said the decision "has won significant support from mayors, local officials, and state legislators," and he criticized those cities and towns that oppose the FCC's decision.
"To be sure, there are some local governments that don't like this order," Pai said. "They would like to continue extracting as much money as possible in fees from the private sector and forcing companies to navigate a maze of regulatory hurdles in order to deploy wireless infrastructure."
Pai claimed that the fees carriers are charged in big cities prevent them from investing in rural areas. "Big-city taxes on 5G slow down deployment there and also jeopardize the construction of 5G networks in suburbs and rural America," he said.
But Pai offered no evidence that deployment decisions in rural areas are affected by permit fees in big cities.
Carriers' previous actions show that savings from tax cuts and deregulation don't necessarily cause new deployment. Comcast and AT&T laid off thousands of employees less than a year ago after claiming they would create thousands of new jobs in exchange for a federal tax cut. Shortly after the FCC voted to eliminate net neutrality rules, Charter announced a "meaningful decline" in capital investment.
FCC vote pleases industry lobbyists
Today's vote to preempt local regulatory decisions was supported by CTIA, the major wireless carriers' primary lobby group.
"[T]his decision will promote billions in investment and significant job creation," CTIA CEO Meredith Attwell Baker said. "It creates a common-sense national framework that will also enable the wireless industry to accelerate the deployment of 5G for millions of Americans."
But the order will likely lead to lawsuits because the FCC mostly disregarded the concerns of localities, according to consumer advocacy group Public Knowledge.
"Rather than finding consensus between industry and state and local government stakeholders, the Commission's Declaratory Ruling and Order overwhelmingly sides with industry on nearly every issue, resulting in a vote that will almost certainly be challenged in the courts and create uncertainty, rather than predictability, for small cell wireless deployments," Public Knowledge Senior Policy Counsel Phillip Berenbroick said.