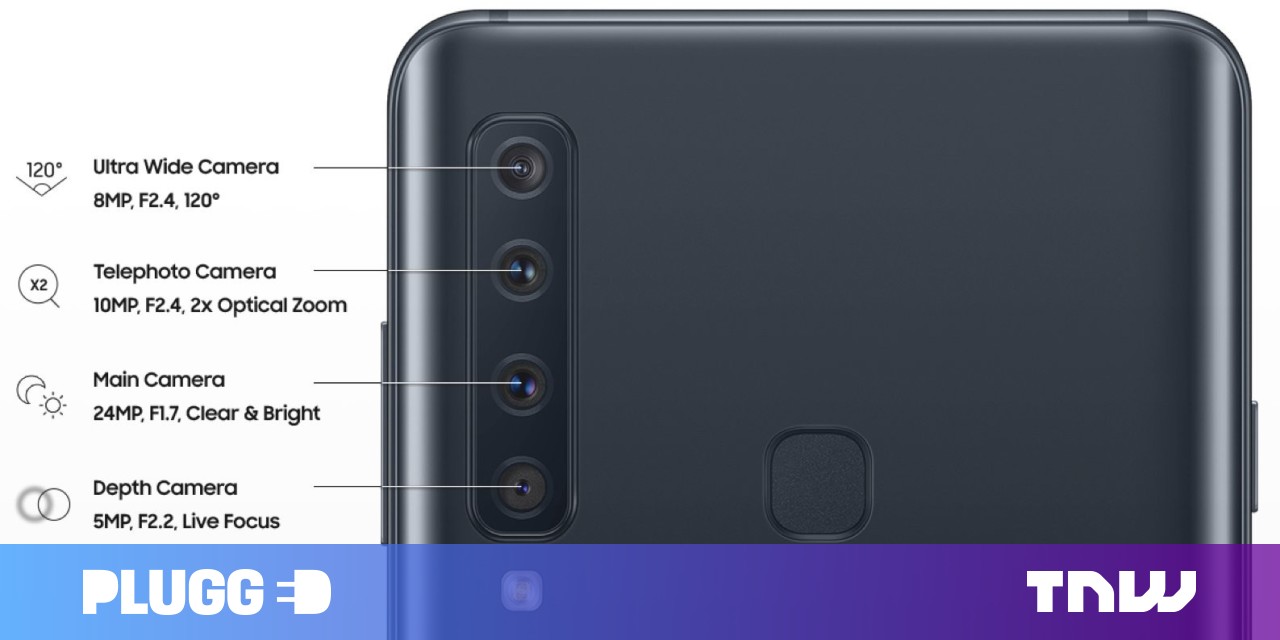 I've long been clamoring for phones to embrace multiple cameras at various focal lengths, and it seems manufacturers are really starting to go all out. Case in point: the upcoming Samsung A9 Pro will sport a whopping four cameras on its rear.
The most recent leak comes courtesy of Evan Blass; though we've previous reports of the device, Blass has an impeccable record on leaks, and this one appears to be an official press image.
Aside from corroborating earlier reports, the leak shows that – like LG's V40 – the A9 pro is sporting a primary, wide-angle and telephoto lenses. The fourth camera is a depth sensing camera, as we've seen on other phones. It's a curious inclusion, as I would think the other cameras would provide enough information for depth capture. But hey, if it improves Samsung's portrait mode, so be it.
FYI pic.twitter.com/nuN4GppW5C

— Evan Blass (@evleaks) October 10, 2018
More importantly, I think it bodes well for future flagships. The A9 Pro is expected to be more of a midrange phone; if such a phone can have four cameras, there's a good chance next year's Galaxy S10 might be sporting more cameras too.
In case you're wondering why a phone would need this many cameras, check out my piece on why the Pixel 3's single camera is a missed opportunity. To summarize, more cameras simply give you more flexibility. So long as the sensors are still decent – especially the primary one – it's a worthwhile venture. Having multiple cameras allows you capture perspectives a single camera simply can't without software tricks.
Cameras aside, the device is expected to sport a Snapdragon 660, 6GB of RAM, and 128GB of storage behind the 6.3-inch OLED display. The A9 Pro is likely be announced as soon as tomorrow, so it won't be too long until we find out more.
Published October 10, 2018 — 22:20 UTC