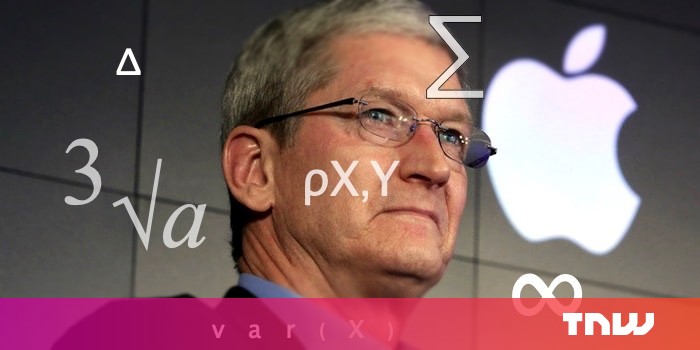 Apple's quarterly financial calls are heavily anticipated by many, as the trillion dollar company doesn't just disclose revenue, but also shares how many iPhones, iPads, Macs, and other devices it sold.
The company's CFO Luca Maestri announced this in Apple's Q4 2018 call:
Starting with the December quarter, we will no longer be providing unit sales data for iPhone, iPad and Mac. As we have stated many times, our objective is to make great products and services that enrich people's lives, and to provide an unparalleled customer experience so that our users are highly satisfied, loyal and engaged.
He added that the number of units sold over a 90-day period is no longer a representative of the company's business.
"If you look at our revenue, given the last three years, if you look at our net income during the last three years, if you look at our stock price here in the last three years, there's no correlation to the units sold in any given period," Maestri noted.
In the past year, Apple launched high-value products like the iPhone X, the iPhone XS, the iPhone XS max, and the new iPad Pro. It reflects on the units sold vs the moolah made by the company.
In the Q4 2018, it sold 46.9 million units, which is nearly identical to 46.7 million units sold last year in the same period. The iPad unit sales dropped from 10.3 million of last year to 9.6 million for the last quarter of the financial year this year. Macs had a minor slump of 2 percent, dropping from 5.3 million to 5.2 million units. 
However, the company's revenue has gone up. Money made from the iPhones is up by 29 percent. While the iPad's revenue dropped 15 percent, Macs, services, and other products have registered growth of 3 percent, 17 percent, and 31 percent. Overall, Apple's revenue jumped 20 percent from $52.5 billion for the last quarter of the financial year 2017 to $62.9 billion for the same period, this year.
It's clear that Apple is making more money by selling the same or fewer units of its devices. The company also wants to stress on the fact that as long the revenue is up, it doesn't matter how many units they sold.
It was great to get a perspective directly from the company every 90 days on what Apple products are doing great. Now, we will have to rely on numbers from analysts to guess how many iPhones reached people's pockets.