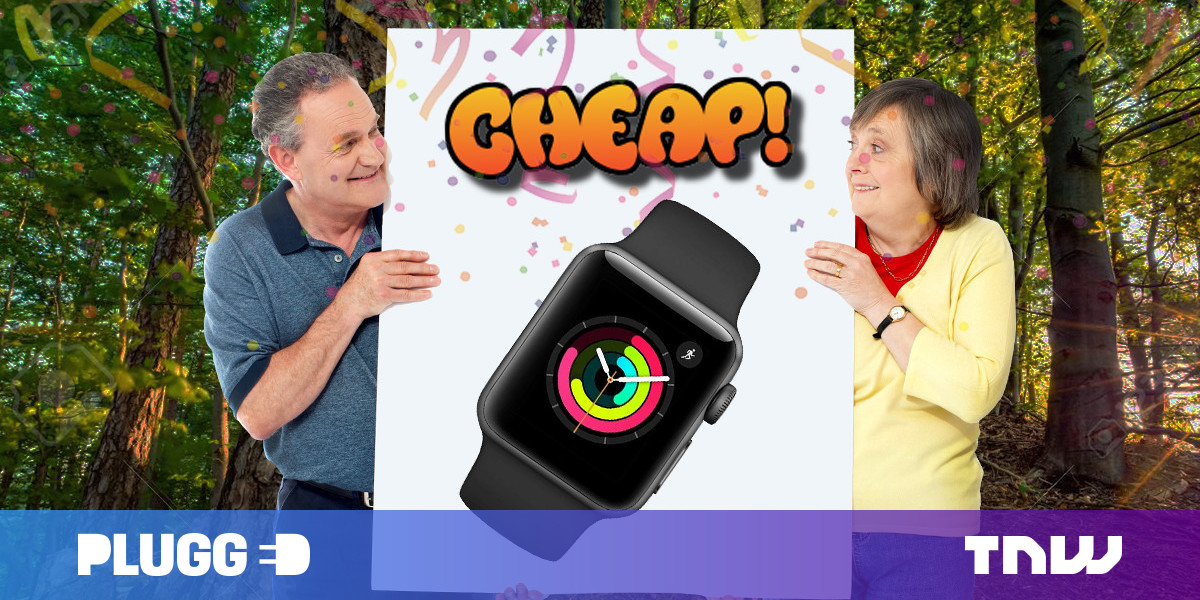 Welcome to CHEAP, our brand-new series about things that are good, but most of all, cheap. CHEAP!
Did you miss this deal last time? Were you left slapping your legs in anger that you missed this offer on the Apple Watch Series 3? Don't worry my lovely friends, because the deal's back and you can get one for under $200 again. Wooooo!
As I mentioned previously, I've always wanted an Apple Watch, but was never really able to justify the expenditure. Yeah, it looks wonderful, but do I need to spend over $400 on something I'm not sure is essential? Maybe not.
But, when the cost of the Apple Watch Series 3 is down under $200, that changes things. Substantially. It's by no means inexpensive, but it's in a price range that's (hopefully) not going to financially cripple you for a few months.
Yes, it's important to note that this is an Apple Watch Series 3, not the latest model (the incisively named Series 4). That doesn't stop it being a damn decent bit of kit though. It has GPS, an accelerometer, a gyroscope, and you can hop in a pool wearing it and swim around to your heart's content. This is the future.
The deal itself is running across a number of places, but retailers are selling out quick, so be fast. At the time of writing, you can grab it from:
So, there you have it! A deal that I'm genuinely upset about missing because I can't get it sent over from America to Europe. I hope you're luckier at least.
---
This post includes affiliate links to products that you can buy online. If you purchase them through our links, we get a small cut of the revenue.
TNW Conference 2019 is coming! Check out our glorious new location, inspiring lineup of speakers and activities, and how to be a part of this annual tech bonanza by clicking here.
For more gear, gadget, and hardware news and reviews, follow Plugged on
Twitter and
Flipboard.

Published March 29, 2019 — 10:51 UTC
Price
$
199
ProductApple Watch Series 3 by Apple